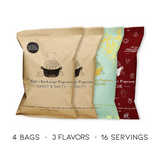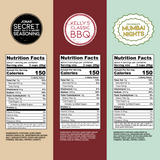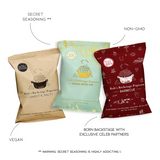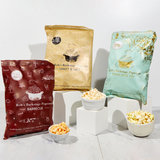 Variety Pack
Cant decide on a flavor? Get a Rob's variety pack to try all three of our one-of-a-kind flavors.  
2 bags of Jonas Brothers' Original Sweet & Salty
1 bag of Kelly's Classic BBQ
1 bag of Priyanka's Mumbai Nights
= 4 total bags !!
✓ Vegan
✓ GMO Free
✓ Gluten Free
✓ Jonas Brothers Approved :)
Every case on eatrobs.com contains 4 bags of Rob's Popcorn. Each bag is 4oz. 
PER 4-PACK ($5.99 per 4oz bag)
What's Inside
FOUR BAGS OF THE OFFICIAL BACKSTAGE SNACK OF THE JONAS BROTHERS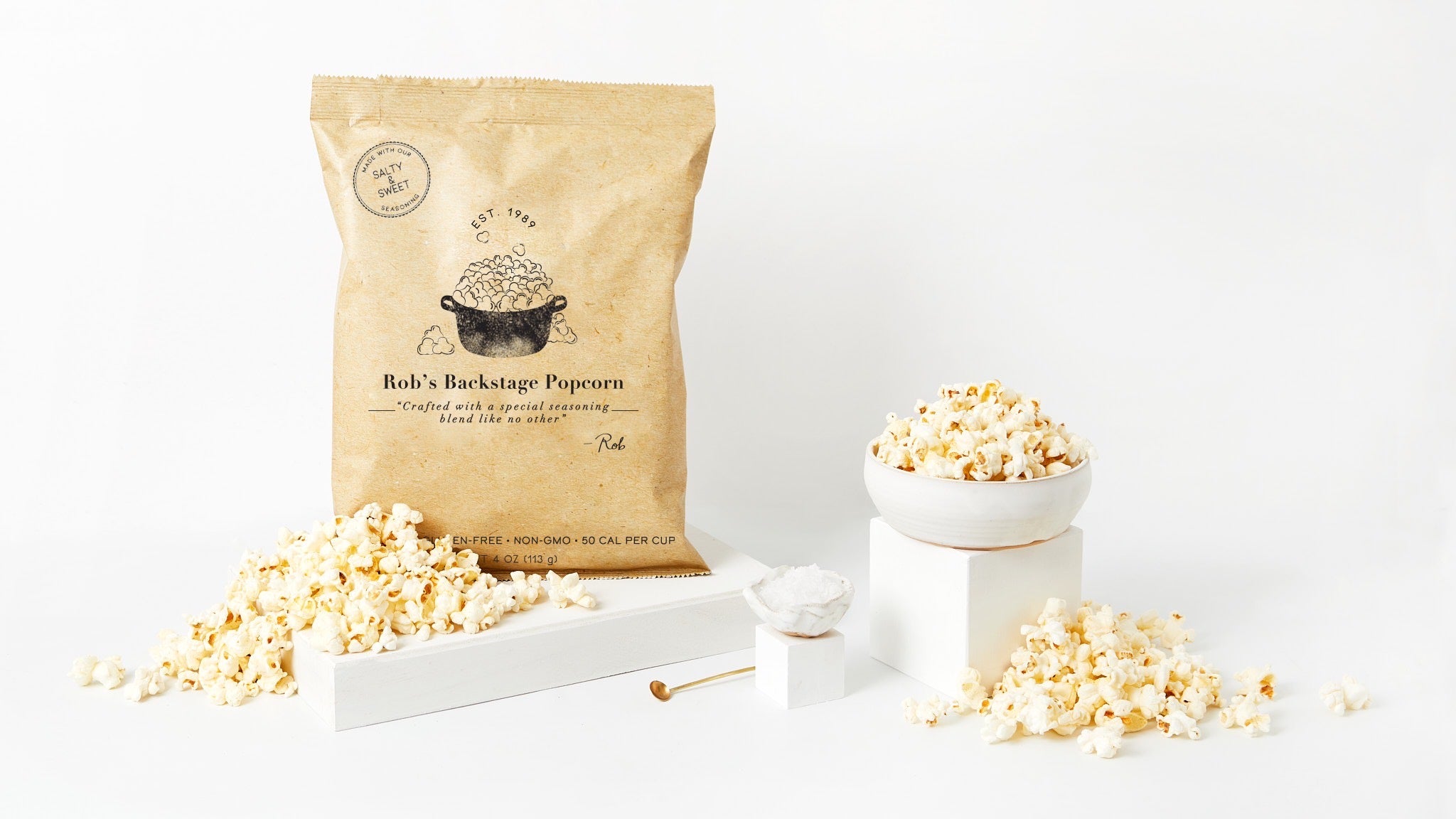 KEY INGREDIENTS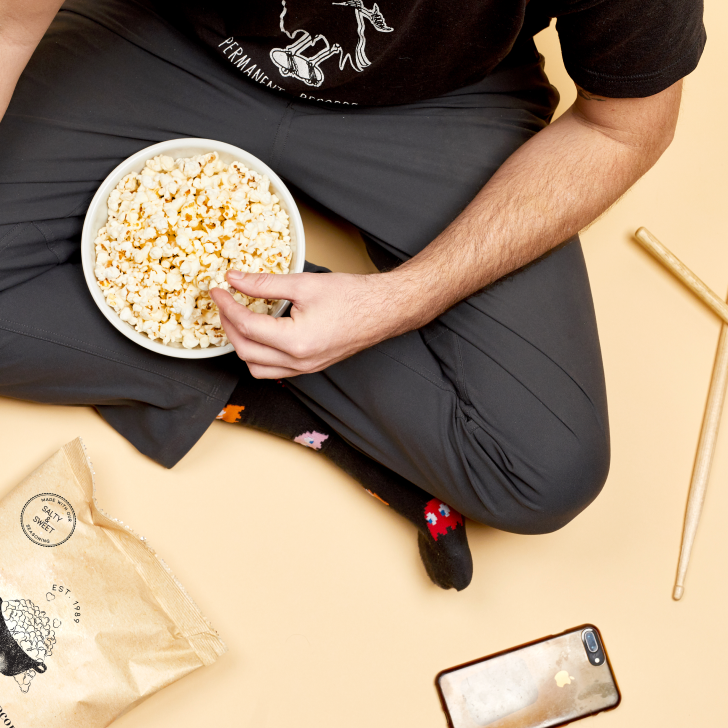 ROB'S BACKSTAGE POPCORN
NUTRITION FACTS
| | |
| --- | --- |
| Bags per case | 4 |
| Servings per Bag | 4 |
| Serving Size | 3 cups (28g) |
| Calories | 150 |
| Total Fat | 10g |
| Trans Fat | 0g |
| Cholesterol | 0mg |
| Sodium | 240mg |
| Total Carbohydrates | 13g |
| Dietary Fiber | 2g |
| Total Sugars | 1g |
| Protein | 2g |
INGREDIENTS
Popcorn, Sunflower or Canola Oil, Seasoning Mix (Sugar, Salt, Sodium Citrate, Onion & Garlic Powder, Red Bell Pepper, Carrot)