Original Sweet & Salty
Longtime family friend of the Jonas Brothers, Rob, has been cooking up his special popcorn recipe at home for years. In the early days of the Jonas Brothers band, Rob brought his special popcorn to rehearsals and shows while the group was on tour. Thanks to the popcorn's addicting sweet + salty flavor profile, the snack quickly became the band's favorite backstage snack. After years of keeping the tasty treat to themselves, the Jonas Brothers and Rob are beyond excited to share Rob's Backstage Popcorn with you.
✓ Vegan
✓ GMO Free
✓ Gluten Free
✓ Jonas Brothers Approved :)
Every case on eatrobs.com contains 4 bags of Rob's Popcorn. Each bag is 4oz. 
PER 4-PACK ($5.99 per 4oz bag)
What's Inside
FOUR BAGS OF THE OFFICIAL BACKSTAGE SNACK OF THE JONAS BROTHERS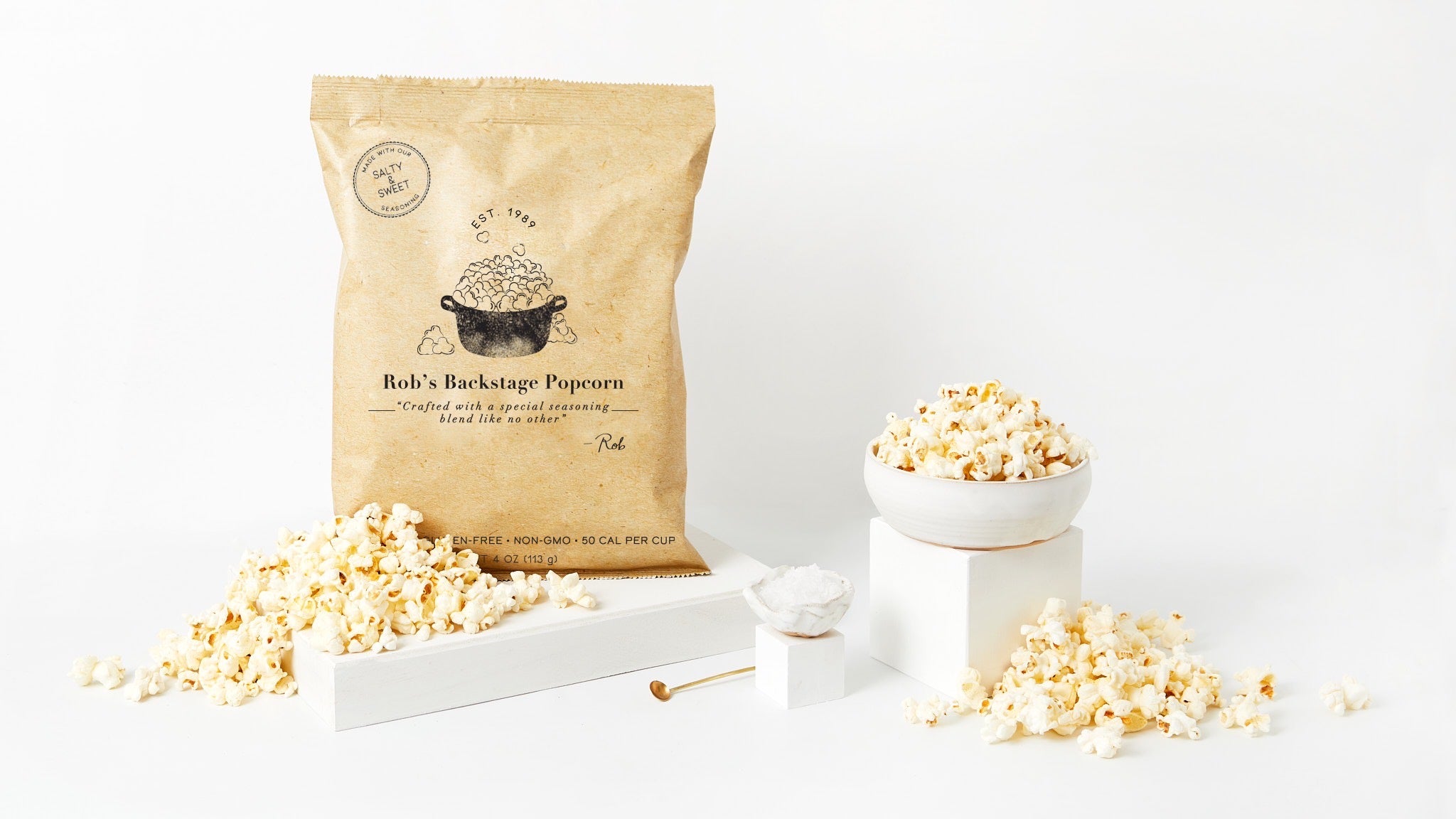 KEY INGREDIENTS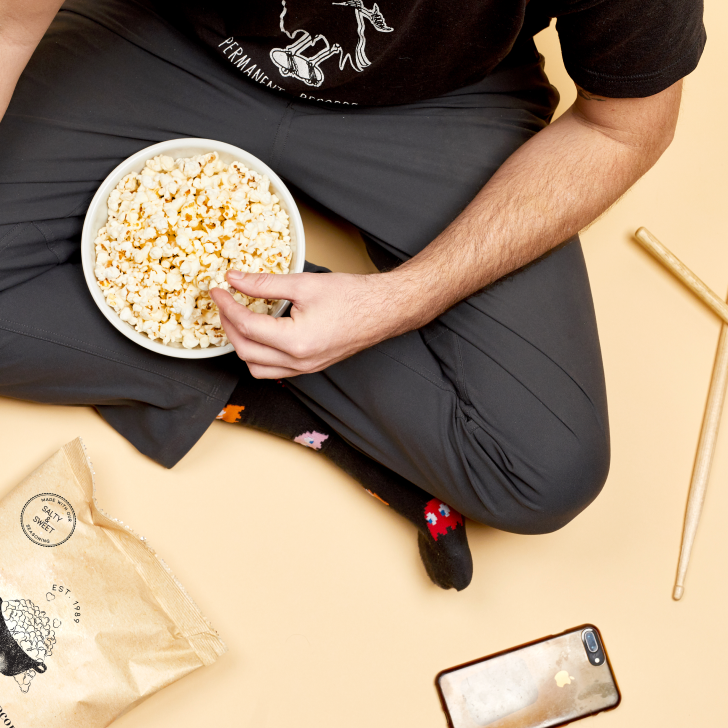 ROB'S BACKSTAGE POPCORN
NUTRITION FACTS
| | |
| --- | --- |
| Bags per case | 4 |
| Servings per Bag | 4 |
| Serving Size | 3 cups (28g) |
| Calories | 150 |
| Total Fat | 10g |
| Trans Fat | 0g |
| Cholesterol | 0mg |
| Sodium | 240mg |
| Total Carbohydrates | 13g |
| Dietary Fiber | 2g |
| Total Sugars | 1g |
| Protein | 2g |
INGREDIENTS
Popcorn, Sunflower Oil, Seasoning Mix (Sugar, Salt, Sodium Citrate, Onion & Garlic Powder, Red Bell Pepper, Carrot)