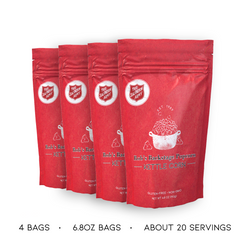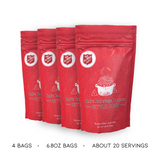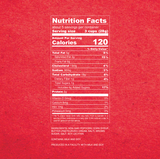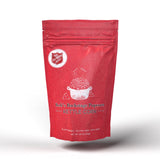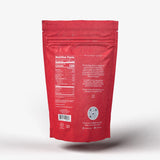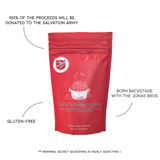 Limited Edition
Rob's Backstage Popcorn is delighted to add a delicious, limited edition flavor to our popcorn family: Rob's Kettle Corn! This flavor was created in partnership with The Salvation Army, a charity organization that is dedicated to doing the most good. We chose kettle corn for this special flavor as an ode to The Salvation Army's iconic red kettles and to celebrate the 132nd annual Salvation Army Red Kettle Campaign.
In an effort to do the most good this holiday season, 100% of proceeds from this limited edition flavor will go to The Salvation Army. Additionally, we are partnering with The Salvation Army and other food banks across the US to donate 100k bags of Rob's to families and communities in need this holiday season.
We hope you love this sweet spin on our tasty popcorn as much as we do!
Kettle Corn orders will ship the week of 12/12
PER 4-PACK ($6.25 per 6.8oz bag)